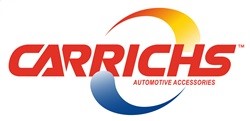 Carrichs Automotive Accessories is an innovative TS16949 certified manufacturer known for tablet dash kit with NeoMag Technology and chrome trim accessories. All designs and R&D take place in the heart of Southern California to bring you breakthrough products for Cars, Trucks, Jeeps, SUVs and Vans.
For additional information about the Carrichs line of products, please contact (866) 303-4714.
The DCi Sales Network
The DCi Sales Network drives over $7 billion in sales annually, consisting of 80,000+ businesses in the Automotive Aftermarket who utilize the cataloged and enhanced product data from DCi daily to reach millions of consumers.
Contact us to get more information on how we can catalog and enhance your product information, accelerate speed-to-market, create higher visibility for your brand and products, and help you Sell More Stuff!