PSC Motorsports is the newest brand available on the DCi Sales Network!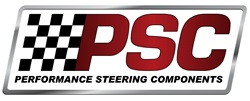 PSC Motorsports is your steering expert. They offer everything from stock replacement parts to full hydraulic steering for hardcore rock crawlers and desert racers to Pro Touring Street Car.
To learn more about PSC Motorsports, call them at 817-270-0102 or email kelvin@pscmotorsports.com.
The DCi Sales Network
The DCi Sales Network drives over $7 billion in sales annually, consisting of 80,000+ businesses in the Automotive Aftermarket who utilize the cataloged and enhanced product data from DCi daily to reach millions of consumers.
Contact us to get more information on how we can catalog and enhance your product information, accelerate speed-to-market, create higher visibility for your brand and products, and help you Sell More Stuff!