Mobile Merchandising
POP Displays, Packaging, In-Store Posters & Flyers Are Now Interactive Catalogs and Application Guides
QR or Quick Response Codes are the rapidly expanding new generation platform for Consumer Marketing initiatives that allows static merchandising materials to become live interactive sales tools.
Strategically placed QR codes allow for Automotive Aftermarket manufacturers and marketers to reach consumers through their mobile devices including the iPhone, Android, Blackberry as well as tablet devices like iPads. DCi has fully integrated the CatalogRack parts look up to allow Mobile Smartphone use. Reach the audience shopping your brand in a new way!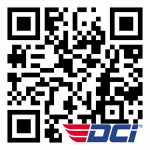 Marketing Materials Become Live & Interactive
Suddenly static printed material can become live interactive sales driving tools!
In-Store POP
Product Packaging
Countertop Displays
Wall Merchandising
Door/Window Signage
In Store Application Guides
Publication Advertising!
Once quickly out of date materials become current with Up-To-Day information.
How Can DCi Mobile Merchandising Help Your Brand Of Products?
Integration of CatalogRack parts lookup into your QR code marketing initiatives.
Full Service QR code creation platform.
Implementation of branded QR codes with your logo.
Manage & house your complete QR code library.
Access field scan reporting on individual QR initiatives.
Integrate product or company video into mobile parts lookup.
Provide Where-To-Buy options within the mobile parts lookup.
To launch an exciting new Mobile Merchandising campaign for your brand call Chris Fellows today at 515.276.0442 Ext 655