eStore Local
Promote Your Retail Store Locally With a Website.
Did you know that 83% of U.S. consumers go online to research before buying in brick-and-mortar stores? Draw those online buyers to your local store with DCi's eStore Local, a turnkey website to showcase your performance and accessory brands, services and expertise.
Why does my local business need to have a website?
It's where your customers expect to find you.
Websites are the most overlooked vehicle of advertising for local, owner-operated businesses.
A website allows your customers to gather the information they need about the products you offer, and services you provide.
Not having your full offering searchable online means losing their business.
What you get with DCi's eStore Local:
Selection of the Industry's leading performance and accessory brands in rich product detail with high-quality images.
Robust year-make-model, brand, category and keyword parts search functions.
An easy-to-use content management system and social media support.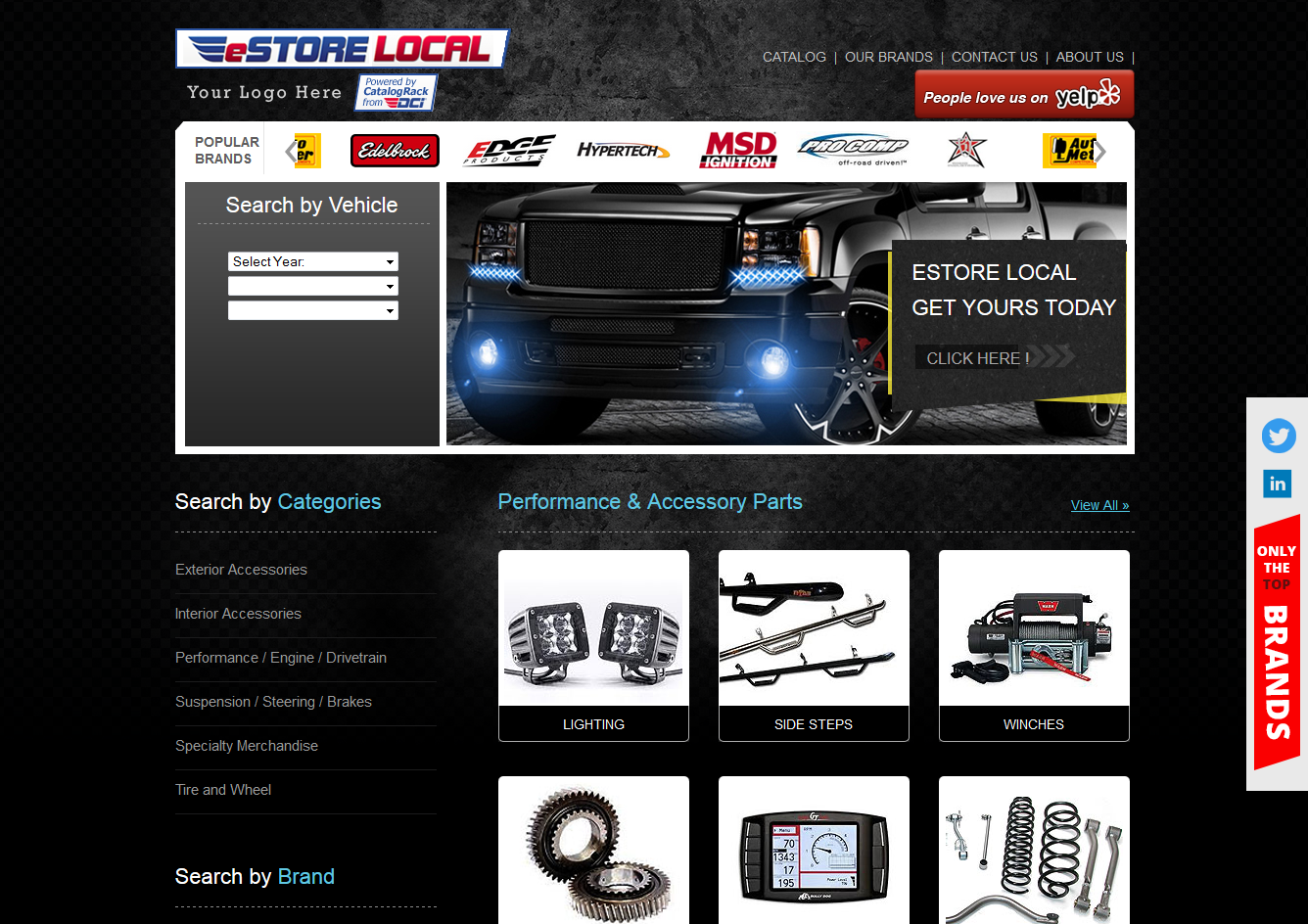 Contact us at sales @dcinet.com to learn more about the features, functionalities and benefits of DCi's eStore Local solution.