Go from Zero to Online in No Time with DCi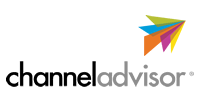 eBay Motors, Amazon and other marketplaces such as Newegg, Rakuten, and Sears account for 27% of total online retail sales, and are continuing to grow. Online retailers of all sizes are recognizing the profit potential of marketplaces and the importance of aligning with the correct service providers to grow their business.
One of the most challenging aspects of selling parts and accessories with online marketplaces is compiling accurate product data for thousands of parts, then manage the process of listing them and keeping them up-to-date across multiple marketplaces.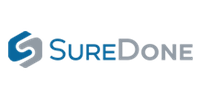 DCi has partnered with leading multichannel management platform providers like ChannelAdvisor and SureDone to enable the most streamlined process in the industry to help you compete and win.
The DCi Advantage
Retailers can select from hundreds of manufacturer brands, and over a million parts and accessories through the DCi platform, then feed those products directly into either the SureDone or ChannelAdvisor management platform to start selling on marketplaces and direct channels.
Thousands of dollars in labor can be saved by leveraging the expansive DCi content database, and automating day-to-day tasks — from inventory management to order fulfillment — through the robust e-commerce platforms, allowing online retailers to operate more strategically across multiple marketplaces.
By taking the time and cost out of managing and listing products, DCi and our multichannel platform partners give you the horsepower you need to Sell More Stuff!